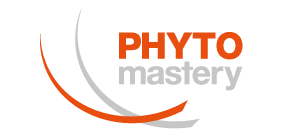 The Regulation on Plant Protection Products (Reg. EC 1107/2009) aims to ensure a high degree of human and animal health protection, as well as of the environment, through a harmonized legislation for the marketing of active substances with phytosanitary action and crop protection formulated products.
TEAM mastery supports customers in developing safe and innovative solutions, in compliance with current regulations and scientific progress.
TEAM mastery is made up of specialized technicians with experience in several scientific fields, from agronomy to chemistry, from human toxicology to ecotoxicology.
SERVICES
Project management services
Identification of goals
Preliminary risk assessment
Data Gap Analysis
Planning and monitoring of field trials (efficacy, selectivity and residues)
Strategic advice
Monitoring of field and laboratory studies
Study/field trials programmes
Support to clients in selecting CROs and ensuring two-way communications
Managing and monitoring of laboratory tests
Laboratory/trial visit
Elaboration of technical and administrative dossiers
Preparation of dossiers for new active substances, products, or their renewal
Data collection and evaluation
Human Health risk assessment (EFSA, 2014 and national models)
Consumer risk assessment (PRIMo and national models)
E-fate calculations (FOCUS and Higher Tier modeling on rice)
Fauna and flora risk assessment (Tier I and Tiers II, National risk mitigation measures)
Application for Mutual Recognition
Label extension dossiers for major and minor uses
Follow-up with the Authorities
Post-approval follow-up
Endocrine Disruptor Testing Strategy and Assessment